Deep Dive
The care and feeding of a rockstar developer
Whether you're a hiring company, an educator, or a developer, find out what you're up against in the war for programming talent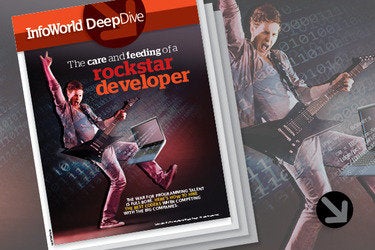 Developers rule in the current tech landscape and have their choice of prime positions at any number of major companies. They appear to be on a promised path, with companies fighting for their services. The world is their oyster, so it seems.
Not so fast -- coders may be in high demand, but hiring companies and educators hold some of the keys as well. For example, before they can land an interview, aspiring programmers must get the proper training first, with code academies going up against prestigious universities. Once they land a job interview and perhaps even an offer, a programmer has to consider the trade-offs of working for a sprawling tech giant or a smaller, more intimate firm. That easy path has suddenly sprouted detours.
In this special report from Silicon Valley, InfoWorld traces the road and its various off-shoots for developers in today's job market:
Hiring companies reveal their criteria for job candidates, including who they turn away
Smaller firms lay out their employee incentives against the deep pockets and endless perks offered by Apple, Google, and Facebook
Code academies and the questions they pose to developers and companies alike -- namely, their benefits over traditional educational institutes and how their graduates fare in the real world
The war for developer talent is on, but the field might be more level than you think. If you're a developer, find out what companies are looking for, what you can expect, and how to prepare. If you're hiring, see what your competitors are dangling in front of candidates and how you can make your case to developer talent. Get the lowdown on the battle for programmers in InfoWorld's downloadable PDF, "The care and feeding of a rockstar developer." Download it today!