With Collision Conference at a close, check out my conversation on stage with Steve Rosenbush on the value of the API economy.
As a technological revolution takes hold and turns entire industries upside down, companies of all sizes are turning to APIs to speed up.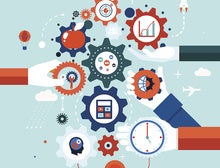 From the changing role of IT to chatbots, learn more about five technology trends that will impact businesses in 2017.
Load More