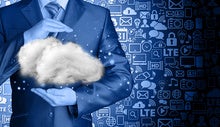 Organizational hurdles brought upon by various silos, primarily within the organization's IT group, adversely impact the decision, approach, and ultimately, the outcome of integration projects
Bots can potentially offer a casual, conversational, and ad-hoc approach to interacting with complex enterprise systems, and as a consequence, improving productivity of business users.
The rapid rise of cloud-based applications has also amplified the problems and challenges associated with integrating them with the rest of the enterprise. This has given momentum to innovative approaches and frameworks offered by...