Michael Cooney
Senior Editor
Michael Cooney is a Senior Editor with Network World who has written about the IT world for more than 25 years. He can be reached at michael_cooney@idg.com.
---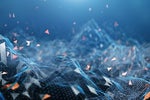 IBM plans to dedicate itself to hybrid cloud, AI, quantum computing, and mainframe technologies, and is breaking out its $19B Managed Infrastructure Services group in order to do so.
Cisco today announced an enterprise management package designed to help users monitor and control the data usage operation of the tons of mobile devices in their networks.
IBM holds its 9th 'Five Innovations that will Help Change our Lives within Five Years' -- and none of its predictions sounds like science fiction
IBM offers its annual, eye-opening predictions for how technology will transform everyday life in the next five years
Software Defined Networking standard bearer, the Open Networking Foundation (ONF) and ON.Lab have merged with designs on further pushing SDN benchmarks and open source software development of the technology.
IEEE P802.3bz defines 2.5Gbase-T and 5Gbase-T, boosting the current top end speed of traditional Ethernet five-times
The Brocade SLX 9850 expands the Brocade routing family and offers 15x more total capacity than the current Brocade MLXe box
Vulnerability in Cisco Unified Computing System (UCS) Performance Manager software could let an authenticated, remote attacker execute commands
Cisco security heats up, as does its relationship with VMware; all about chat bots, Maroon 5 and Elle King too.
Identity theft, phone scams, and phishing lead the dirty list of tax scams
Here is the official presidential directive and a fact sheet on the details of the new policy
Load More
Newsletters
Sign up and receive the latest news, reviews, and analyses on your favorite technology topics.
Subscribe Now