---
HP claims its Multi Jet Fusion 3D printers will enable mass production of parts through additive manufacturing
The new solid-state memory fills a growing niche in the data center for processing transactional data
3D NAND, which stacks layer upon layer of flash cells atop one another like a microscopic skyscraper, will become the prominent technology for all flash memory this year, according to a new report.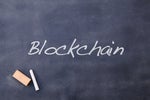 IT vendors are rolling out blockchain-based capabilities, often in response to high levels of customer interest, but experts disagree about whether it's a good fit for enterprises
Microgrids and their related renewable energy can help businesses shave energy costs and bolster the aging infrastructure
Laptop makers are expected to continue using 128GB and 256GB SSDs for now as prices for the storage technology are expected to rise this year.
Aircraft maker Boeing is also testing the new 3D printer
As some industry experts wonder whether Apple will add wireless charging to its next iPhone, others believe it will go all in -- cutting the charging cord completely, just as it cut the analog audio port in the iPhone 7.

Apple announced a joint venture with NV Energy to build a 200-megawatt solar farm to power its Nevada data center.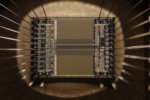 The new processing memory can at least double mobile device and laptop performance
Your next smartphone could be a carbon-based lifeform
Load More
Newsletters
Sign up and receive the latest news, reviews, and analyses on your favorite technology topics.
Subscribe Now