---

What should an enterprise ban Flash, phase it out, or accept that it will remain as legacy software for the foreseeable future? Here's a guide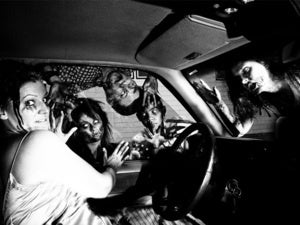 If zombie apps are attacking your company, you need to hire an application assassin
Innovation in robotics now reaches into everyday life and will forever change the way we live
New quantum cryptology research could result in systems that are impossible to hack. But good luck trying to explain it to your boss
There's no silver bullet, so load up with as many of these security tools as you can
A retirement community plans on retiring wired networks in individual residential units
We caught up with the pioneers who brought us the Unix operating system and asked them to share some memories of the early days of Unix development.
After a 30-year run in the enterprise, once-dominant server OS is getting 86ed by x86es
You can't erase all of the personal info that's out on the Web, but you can hide in plain sight
You can't delete digital data, but you can mask your Internet identity
Beginning March 1 all the info Google collects about you on its sites will be combined into an uber-database. Here's what you need to know to protect your privacy
Load More
Newsletters
Sign up and receive the latest news, reviews, and analyses on your favorite technology topics.
Subscribe Now