---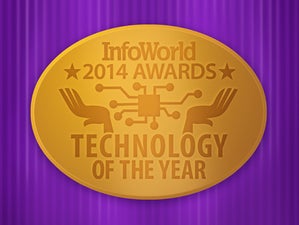 InfoWorld picks the best hardware, software, development tools, and cloud services of the year
The InfoWorld Test Center picks the best hardware, software, development tools, and cloud services of the year
The InfoWorld Test Center picks the year's best hardware, software, development tools, and cloud services
InfoWorld's 2010 Technology of the Year Awards recognize the top solutions for business and IT professionals
Do you know as much about IT and business technology as you think? Find out!
iPhone? BlackBerry Storm? Windows Mobile? Let us help you decide
Looking for a snazzy new handheld to surf the Web, do e-mail, and run apps? Start here.
With a new Enterprise Windows on the horizon, we pause to look back at some in-depth looks at Microsoft wares
Selected by Test Center editors and reviewers from more than 230 products tested during 2006, these 41 hardware and software products represent the best and most innovative in their class
AJAX was the name of the game in app dev this year, but a clash of business rules titans made news, too
Virtualization, Windows, and Suse Linux all came on strong in 2006
Load More
Newsletters
Sign up and receive the latest news, reviews, and analyses on your favorite technology topics.
Subscribe Now