8 boutique cloud service providers you should know
Sometimes, the big guys are just too big. If you want a personal, custom, industry-specific managed cloud service provider, try these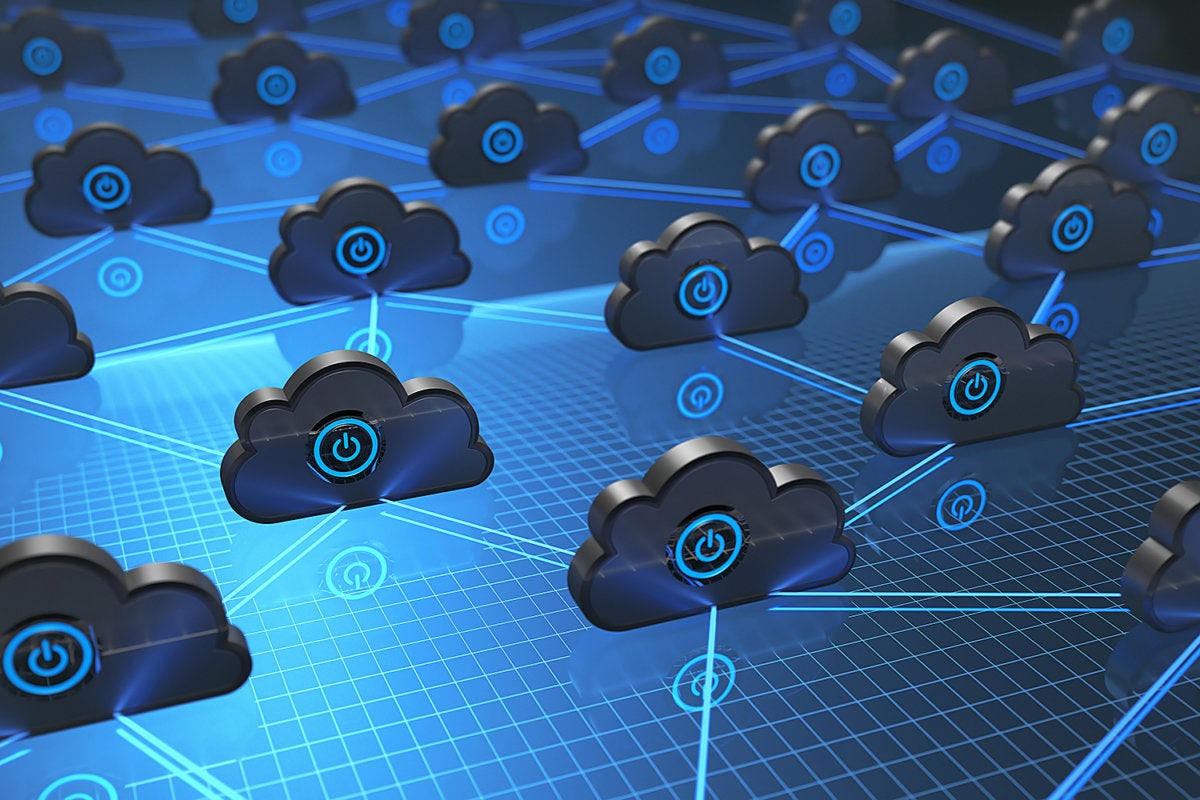 If you were a big company, you would probably run your cloud services on Amazon Web Services or Microsoft Azure. Companies of any size can use them, of course. They make it easy to sign up, with free offerings and specialized tools that let you outsource everything from contact management to machine learning to IoT deployments. But if you are a small legal firm in Canada or a startup in Detroit, you might discover that these huge operations do not offer the sort of human attention you crave when it comes to running elements essential to the core of your business.
What are the chances, for example, that when you call Amazon, the person who picks up in the call center will know more about your business operations than the name and scant details that pop up on a screen? What are the chances that you will get to talk to the same person twice when you call, frantic and looking for not just help but also reassurance, in the middle of the night?
That's where the boutique cloud comes in. They are smaller. Their phones are staffed by people who work there. They want to help you build your business. Because it is companies like yours that are helping them build theirs.
The problem? Knowing which one of these services best fits the niche you occupy in the cloud ecosystem. To that end, we rounded up some of the best and broke down what they do. Here are eight recommended boutique purveyors of cloud services. Maybe you will find exactly the specialist to build out your online services.
Linode
Looking to get a Linux server up and running? Check Linode. Like the larger public cloud providers, it can deploy a Linux virtual server instantly from it very own Linode Cloud. There, you simply choose your resources, Linux distro, and node location from the Linode Manager and go. But Linode remains customer-focused.
Linode offers several products. But its core products are cloud-hosting services. And these come in many different packages with varying price points to suit your needs and budget.
The Linode Back service lets customers back up their server resources in increments of days, weeks, or months. Other products include Linode Manager and NodeBalancer, which let customers manage several server instances at the same time, using a single system.
Linode is a good fit for you if you are looking for a tactical cloud technology with on-demand tools. It doesn't aim to replace a major public cloud. Its technology is built to work with the major clouds. But if your enterprise is looking for a managed service provider that can provide public cloud features and still return your phone calls, Linode is a good bet.
Rackspace
Rackspace is a public cloud provider that fell back to being a managed service provider and became one of the best cloud-aware MSPs in the game. The company has grown big enough to buy other companies. And, in fact, now owns DataPipe (reviewed next).
Its services are wide-ranging and cloud-focused. They include VMware, AWS, Google Cloud Platform, Microsoft, Cloud Foundry, OpenStack, Oracle and SAP. Rackspace offers tactical services as well, including email platforms and web server platforms.
This combination of services and technical offerings puts Rackspace at the top of the MSP/cloud food chain. And the company built its "Fanatical Support" slogan around deficiencies it saw in the major public cloud providers. Rackspace works well with companies that are looking for special attention—an approach that has set Rackspace apart from the others, making it the benchmark for MSPs and cloud services.
If your company needs several cloud tools and uses both public and private cloud services, Rackspace might be a good fit. Rackspace has a larger ecosystem and partner list than some of the other boutique cloud services here. And it focuses on innovation in the MSP/cloud space. Even as the larger cloud providers thrive, Rackspace manages to expand its own business.
DataPipe
If your company is looking for deep Amazon Web Service support, it would do well to use DataPipe, especially if you operate in an industry that requires a great deal of compliance.
DataPipe is good at compliance services, including those that deal with PCI, HIPAA, FedRamp, FISMA, SFARS, and Sarbanes-Oxley, which pretty much covers the major rules and regulations in the US.
DataPipe was just acquired RackSpace, but the two companies operate independently. And DataPipe's integration with Rackspace is largely complementary, with just a few overlapping services. But it's a good bet that integration will occur at some point.
DataPipe is also known to work well with Amazon's AWS, providing sound managed services to its customers while using AWS resources and its own compliance engines.
On the infrastructure front, DataPipe provides services for database, network, storage, platform, and applications, as well as colocation services.
DataPipe is also known for security that supports data encryption, DDOS protection, VPN services, and proactive intrusion detection. It also offers malware protection, two-factor authentication, and two-factor secure cloud access.
Navantis
Canadian companies that have embraced Microsoft tools and the public cloud are a shoe-in for Navantis. Like the others vendors listed here, Navantis is a small provider that provides special attention to its customers, sitting between the Microsoft Azure cloud and the enterprise. But Navantis prides itself on working with customers to solve real problems, rather than just serving up technology and hoping for the best.
The company can help you with application modernization, CRM, and integration and application development, just for starters. It uses Microsoft's array of tools, including the Azure public cloud, Dynamics CRM, Exchange, Office 365, SharePoint, and System Center. Navantis's "built and sold" services include Managed Devices, Managed Monitoring, OnCloud Service Manager, Contract Management, and Compliance Management.
Because Navantis focuses on Canada, it understands the rules and regulations of that country. So, companies located in Canada or that do business in Canada would likely benefit most from Navantis.
The Microsoft angle is a helpful niche as well for Microsoft-focused IT shops. And the ability to get access to Tier 1 and Tier 2 support means your projects won't stall while you wait for a callback.
SingleHop
SingleHop built its reputation around hosting private clouds as well as its support offerings for developers, nonprofits, and niche businesses. SingleHop private clouds provide unlimited VMs without extra costs but with great scalability and dedicated private resources.
SingleHop provides an array of security and recovery services, including a managed security service, offsite cloud backups, disaster recovery as a service, compliance services, and DDOS protections. A few of its dedicated cloud services are cloud-based server hosting, dedicated server (you can go touch the gear!), private cloud, colocation, and BYOC (bring your own cloud). It also offers public cloud management.
However, its main value is managed hosting. SingleHop provides managed infrastructure, including AWS IaaS public cloud services that it manages on your behalf. Additionally, it offers managed Azure, which means SingleHop can become your managed multicloud provider.
If your company wants to use a private or hybrid cloud but doesn't want to put that thing in your datacenter, turn to SingleHop. It will host the cloud for you—with the right security services. SingleHop has the right stuff.
MindShift
MindShift, owned by Ricoh, is an IT outsourcing and cloud services managed services provider, with a focus on the legal, nonprofit, and education markets. The company provides a host of essential services, such as networking, device management, and office automation, as well as newer cloud stuff like Azure and AWS hosting and management services.
MindShift provides website and application management, all wrapped up with security and compliance services that include both vulnerability assessment and testing, and cybersecurity risk assessment and testing. What happens if you find something wrong? It has custom consulting services available to fix it for you.
Although MindShift is not limited to any particular market segments, its focus on legal, nonprofit, and education is a strength if you operate in those arenas. Each of these niches has unique needs that include dealing with data in specific ways and many specialized compliance issues. Having a managed service provider that is familiar with these particulars is a clear advantage.
SCC
With SCC, you hand over the keys to your datacenter and let its staff of experts take the stress out of your day-to-day operations. It has people and tools to handle everything—AWS, Microsoft, HPE, Cisco, and Apple— all the way to managed print services.
This one-stop-shopping provider is valuable because it can cover many needs—including datacenters and cloud providers, digital workplaces, security, and network and connectivity—from one central point. And, if you need something, you get to talk to a person who can fix your problem right away.
SCC provides its managed services through its digital workplace. This is where everything gets done, including managing workloads on public and private clouds. One of SCC's offerings is a specialization in supply chain. That means that your company can create and maintain an end-to-end supply process through SCC.
SCC's security services include the usual suspects such as managed security. But it also offers to manage software licensing. Finally, SCC provides a complete set of professional services that let you create solutions as well as get problems solved.
Scalar
Another Canada-based managed services provider, Scalar focuses on a complete list of services—both human and automated. Scalar takes customers through assessment planning of their as-is state to help create roadmaps to define what's to be. In addition to designing and defining roadmaps, Scalar can define the architecture, design, and deployment.
Scalar also has IT services management capabilities, including the ability to manage IT services such as storage and compute. This leads to the managed public cloud services, including the major cloud providers. Also, Scalar provides managed infrastructure services. Wouldn't it be nice to make the day-to-day issues around infrastructure Scalar's problem, not yours? Scalar offers risk and compliance services, as well as managed security services.
Scalar's StudioCloud is a purpose-built infrastructure service focused at the media and entertainment industry. StudioCloud offers access to technology on a predictable, per-use cost model designed to meet guidelines set out by the Motion Picture Association of America (MPAA).
Because of these specialties, companies in the entertainment industry may find Scalar to be a good fit as a managed services provider, as would companies in Canada because Scalar understands that country's rules and laws. Moreover, these guys seem to be high-touch, low-maintenance. So, if you're looking to remove yourself from the day-to-day drudgery of managing your own infrastructure and cloud providers, Scalar is a good company to call on.
Copyright © 2018 IDG Communications, Inc.