Smackdown: Office 365 vs. G Suite collaboration
Google's G Suite has long mastered document collaboration. But now Microsoft Office has come on strong. Is it enough?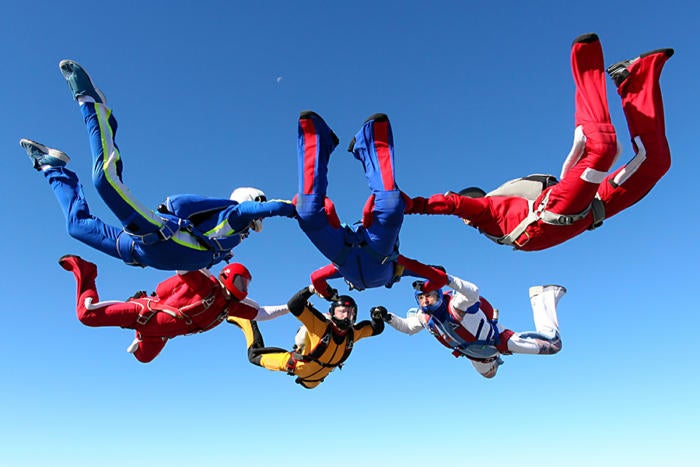 Ever since I can remember, Silicon Valley has been enamored with the idea of group editing of documents. Very little good writing gets done that way, of course. It's like the joke that a camel is a horse designed by committee. 
But collaboration around documents is immensely useful, so people can share ideas, suggest revisions, and provide other feedback to the document writer or editor to incorporate into the final result. Even simultaneous multiuser access has its place, such as for documents that track progress or schedules and documents that contain boilerplate information for group use.
Google made document collaboration a hallmark many years ago in its G Suite, then called Google Apps, letting people share documents via the web with other users for both collaborative editing and read-only distribution. That eliminated the problem inherent in both paper and email copies of each person needing to track which version is the most recent—and ensuring that they have it.
Microsoft has espoused online document collaboration for a long time, too, but its execution has been unsatisfying until recently. Tools like SharePoint were too complicated for most to set up, maintain, and use; SharePoint took the bureaucratic, overly rigid approaches of enterprise content management systems and inflicted them on everyday users. That's why SharePoint in most organizations is as unused as the corporate intranet.
Companies, or at least their employees, have long faced a dilemma: Collaborate via G Suite and forgo rich productivity capabilities, or sacrifice easy collaboration for the productivity power of Microsoft Office. Many people ended up having it both ways: relying on Office to create documents and using G Suite informally to collaborate. However, this involved moving documents into private Google accounts and dealing with the headaches of document conversion—paying a high price in terms of both employee productivity and information security.
Over the last 18 months, Microsoft has been reworking its document collaboration tools in Office 365, both within the Office 2016 applications and within the OneDrive storage platform that functions like G Suite's Google Drive. And both Google and Microsoft have been improving their corporate conferencing tools (Hangouts for Business and Skype for Business, respectively.)
Can you finally have your productivity and collaboration too? Let's find out.
Note: There's one aspect of collaboration you won't find in this review: messaging. That's because Google doesn't offer the functionality at a professional level, and Microsoft offers only poor tools: Yammer and (currently in beta) Teams. Like Google's Hangouts, Microsoft's Skype for Business allows basic chat, but with none of the core business needs like channels, document uploads, and notification controls. Maybe one day! Until then, there's really only one messaging tool we can recommend, and that is Slack. It is superior to all other options. If you're an Active Directory shop, you can integrate Slack into Active Directory.
Office 365 vs. G Suite: Document collaboration
Now that Microsoft has improved OneDrive, made collaboration native to its Office 2016 apps, and begun to integrate SharePoint with OneDrive, it's time for a fresh look at how to best work together on documents.
Peer-to-peer sharing. With Microsoft's Office 365, it's now pretty easy for individuals to share documents with other individuals for collaboration; you'll see the option for that in every Office 2016 app. You can also see with whom you've shared your documents and manage that sharing.
But you can't do simultaneous editing in Office documents unless all users are working with the web client; native app users can't work on the same document at the same time as anyone else. That's a major drawback to document collaboration in Office 365.
The OneDrive app for Windows, iOS, and Android also provides sharing management controls. However, while the OneDrive client for Windows lets you share documents from the Windows File Explorer, the MacOS version lacks similar functionality, apparently due to recent changes in MacOS that disable OneDrive's Finder integration option.
Google's G Suite web and mobile apps are likewise sharing-savvy, though the mobile versions require more user effort than their Office counterparts to check and manage sharing status. However, multiple users can edit a file at the same time, whether they are using web or native clients—a big plus when you want simultaneous editing.
In Windows, Google Drive can integrate with the contextual menu in the File Explorer to let you share documents directly. Google Drive for MacOS has a similar Finder integration option, but it does not work—again, apparently due to recent changes in MacOS. Advantage: G Suite.
Sharing management. Although Microsoft is making progress, the underlying OneDrive for Business service used for Office 365 sharing is still inconsistently delivered across the supported platforms. On all platforms it requires the use of a browser to set up and manage groups, shared folders, and other team features. In fact, it's so complex that InfoWorld felt obligated to publish an in-depth how-to guide to OneDrive sharing.
OneDrive's team sharing is also marred by a poor user interface on the web. Furthermore, in order to share with groups you need IT to set up security groups, not email (aka Office 365) groups, in Active Directory. Otherwise, users have to invite each member individually and thus know their name or email address. That means IT has two parallel sets of groups to manage. As a result, ad hoc sharing is easy; structured sharing is not.
You'll also need SharePoint enabled and configured for OneDrive integration if you want to have shared repositories that are independent of specific users. (The SharePoint integration is a work in progress for Microsoft, so the functionality and UI are both unstable.) Also, although OneDrive users can share documents and folders with others, those documents and folders become unavailable if that person leaves the company and his or her account is retired. 
Microsoft gives admins a good amount of control over sharing rules. You can separately set whether users can open their calendars, Skype for Business conversations, SharePoint sites, Office 365 Groups spaces, and OneDrive content to outside parties, and in some cases (Calendar, SharePoint, OneDrive, Skype for Business) provide partial access to outsiders. You can also designate sub-admins for services like Skype for Business, SharePoint, Exchange, and Power BI.
Naturally, this level of control comes with some complexity. You're going to need some expert users with admin privileges to make it work well if you want to go beyond one-to-one sharing in Office 365.
G Suite's underlying document engine doesn't have the same complexity in group setup that OneDrive does (with or without SharePoint), nor the same level of management controls. Although it's a much simpler service than Microsoft's, G Suite's admin tools cover the core data-management needs for many businesses.
For example, G Suite admins can restrict access to users whose accounts are tied to the corporate domain, as well as to external users whose accounts are tied to an authorized domain. Admins can also control whether users can share files with others, including whether a Google account is needed to view a shared document.
Plus, G Suite admins can set up email groups that make it easy to set document sharing to those groups. Unlike with Office 365, admins can also transfer documents from one user account to another, a very handy feature when someone leaves the company or changes jobs.
However, G Suite's admin simplicity may not scale well in large organizations. For example, if you want to make documents available to all members of a team, rather than be tied to a specific team member, you have to create a separate email account for that team. Admins will thus need to know the various teams' email accounts and credentials to modify them, rather than rely on a central console as they can in a Microsoft Office 365 environment.
Office 365 is much more capable but devilishly complex. G Suite is simpler but harder to manage at scale. Advantage: None.