The best office apps for Android
Microsoft finally got serious about mobile, and Android office contenders have been forced to keep up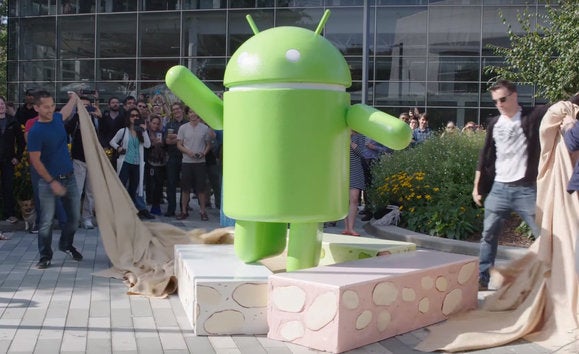 At a Glance
Google Docs for Android

Google Sheets for Android

Google Slides for Android

Microsoft Word for Android

Microsoft Excel for Android

PowerPoint for Android

MobiSystems OfficeSuite + PDF Editor for Android
It's 2017. You shouldn't have to worry about whether that old budget spreadsheet will open on your tablet or whether the document in your inbox will look right on your phone. In this day and age, having office apps that work seamlessly and consistently across devices should be a given. Everything should, as the cool kids say, "just work."
Yet here we are, in an era where mobile devices are as critical to productivity as desktop computers -- and our virtual office tools are still anything but universal. Features that function smoothly on one product or platform don't always work the same on another. For business users in particular, that can be a serious problem.
I set out to determine which mobile office apps would ease the pain and make it as simple as possible for those of us who use Android devices -- an increasingly significant segment of the business world, according to recent measurements by IDC. I tested a variety of Android office apps on both a Nexus 6P smartphone and a Nexus 9 tablet, both running the latest (7.1.1 Nougat) version of the Android operating system.
After an extensive period of real-world use, three contenders rose above the rest: Google's suite of mobile productivity programs (Docs, Sheets, and Slides); Microsoft's collection of Office-branded apps (Word, Excel, and PowerPoint); and MobiSystems' all-in-one OfficeSuite application (specifically the free-to-download OfficeSuite + PDF Editor app with an upgraded "premium" subscription).
Suffice it to say, a lot has changed in the short time since our last Android office app assessment.
At a Glance
Google Docs for Android

Google Sheets for Android

Google Slides for Android

Microsoft Word for Android

Microsoft Excel for Android

PowerPoint for Android

MobiSystems OfficeSuite + PDF Editor for Android