Chat happens: Your guide to 8 group-chat services
If you're still relying on conference calls or IM, it's time your team explored group chat. Here's what Slack, HipChat, and six other providers have to offer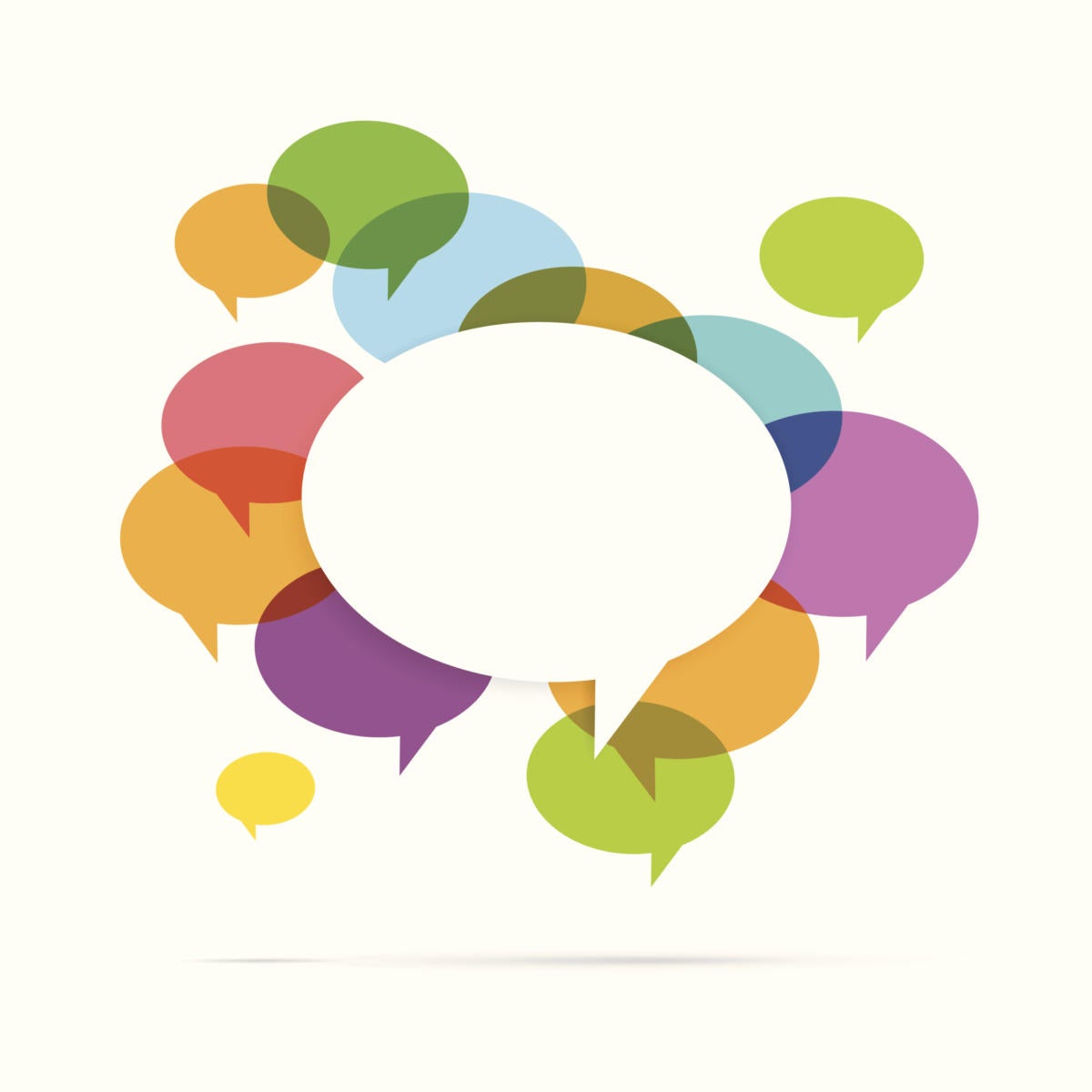 Everyone knows the secret to success -- personal and business alike -- is good communication. But in what form? If you're trying to communicate with a group in real time, you're no doubt familiar with the old standby: conference calls. You know: those mind-numbing phone meetings in which talkers overlap, voice quality is terrible, half the people aren't paying attention and somebody's dog barks intermittently throughout the call.
But what's the alternative? Consider an old (very old) standby: instant messaging. Except nobody calls it that anymore; now it's group chat. These virtual meeting rooms are focused on text-based communication -- and often vastly preferable to conference calls.
Why type when you can talk? A chat session makes it easier for everyone to be "heard," as you can instantly see who said what. (No more having to start every sentence by identifying yourself.) If someone is momentarily distracted, they can easily jump back into the conversation by reviewing the previous comments. And, perhaps best of all, there's no static or background noise. On a group chat, no one knows you're listening to your favorite playlist.
There are other advantages, too, like the option of keeping a permanent, searchable transcript of each session. Most chat services also let you share or embed files in real time (as opposed to, "Hang on, I'll email you the spreadsheet. Did you get it yet? How about now?"). Many will let you break off into side chats if you need a quick one-on-one discussion of what's happening in the group. ("Do you think Bob is going to need some extra help on this project?") And don't forget the security advantages: Voice conversations can be overheard; text-based chats cannot. (To that end, the vast majority of chat services offer heavily encrypted sessions.)
Okay, but why not just fire off a text message or loop in a few co-workers through iMessage? Texting is too cumbersome for anything longer than a quick exchange, and too "cramped" if you're trying to communicate with more than a few people.
This is not to say that group chats are ideal for every scenario, merely that they're an option worth considering -- especially if you're finding your current communication methods lacking. For this story we looked at eight group-chat services that offer the same core function -- Web- and app-based instant messaging for two or more people -- but with different interfaces, features and focuses.
Sizing up the options
What should you look for in a chat service? That all depends on your needs, starting with the size of your team(s) and scope of your project(s). Ideally you want a service that supports not only multiple teams, but also multiple topics and conversations within those teams. If you're the boss and you plan to assign jobs during these sessions, it might help to have project- and/or task-management rolled into the feature set.
Desktop notifications are a big plus, allowing users to see new messages even when they're working outside their browser or chat client. And if those notifications can be customized to keep interruptions to a bare minimum, so much the better.
If you hold a lot of impromptu chat sessions or want to include people outside your regular team (or even outside your company), look for a service that allows guest access. That means you can send a link to your chat room, and participants can hop in without having to sign up for an account. But it's probably not necessary to worry about how many users can join a chat; as with conference calls, once you get past a certain number of participants (say, 20-30), you've surpassed the point of practicality.
Speaking of calls, some services bring voice and/or video connections into the mix -- a nice option for those times when chat feels too slow or you need to communicate visually. Of the group we looked at, however, only Campfire actually supplies a traditional call-in number; others rely on online conferencing.
For most businesses, secure communications are critical. Each of the chat services we profiled here promises robust protection, usually in the form of encrypted messaging and/or storage for those messages, but the specifics vary widely. In some cases that encryption is based on whatever is wrapped into your Web browser; in others it's baked into a standalone app or desktop client. We've called out any instances where the security offerings seemed incomplete or not sufficiently specific, but ultimately you'll want to do your homework before deploying any of these services.
Finally, if you're hoping to add a chat service on the cheap, many of them offer free accounts for small teams. Just be sure to read the fine print, as you might be forgoing things like SSL encryption (Campfire), guest access (Slack), or long-term session archiving (Office Chat) -- unless you pay for a premium subscription.
Founded in 2006, Basecamp's browser-based Campfire service comes across a bit like the Craigslist of chat services: a little dated-looking, but trusty, reliable and effective. It was designed to offer businesses a more robust alternative to instant-messaging services like AIM and MSN (and still has references to those oldies on its home page), with perks like file-sharing, a call-in number for conference calls, and chat transcripts available via a simple, streamlined interface.
Although Campfire still doesn't offer a native app for Android (or any other mobile platform besides iOS), there are several third-party Android apps that can connect you to chat sessions. In fact, thanks to Campfire's open API, you can find chat clients for a variety of platforms, plus integration options for popular customer-service apps like HelpSpot and Zendesk. (See Campfire's Extras & Add-ons page.)
Campfire's Basic plan costs $12/month. It supports groups of up to 12 people and comes with 1GB of shared storage. Bumping up to Plus ($24/month) nets you 25 users and 3GB of storage, plus 500 minutes' worth of conference calling. The Max plan ($99/month) tops out at 100 chatters, 25GB of storage and 1,000 voice minutes. All accounts include a 30-day free trial. (See full pricing info.)
Note that although there is also a free plan, it supports only four users and does not include SSL encryption. With all other plans, connections are secured with 256-bit encryption.
Designed for businesses large and small, ChatWork serves up the basics inside its clean, browser-based service -- which also extends to Android and iOS in app form. In addition to staples like file sharing and video calls, you get simple task- and contact-management tools and a screen-sharing option. And the chat tools themselves are robust; you can quote or quickly generate a link to any individual message, or convert a message to a task. However, although its ChatWork Live component supports both video and audio calls, there's no dedicated call-in number for use with, say, a landline.
Chats and data transfers are protected with 256-bit SSL encryption (as long as the user's browser supports it). The company uses the Amazon S3 service for data storage and encryption.
The service offers plans that range from free to $200/month, and the free plan is fairly generous: unlimited contacts, up to 14 separate chats, 5GB of storage, two-person video calls, and voice calls with up to 100 simultaneous connections. The $4/month Personal plan adds unlimited group chats, support for four-person video chats and 10GB of storage. Business Plans start at $20/month for unlimited contacts, unlimited group chats, 14-person video chats, 100-person voice calls, 100GB of storage and a handful of administrative features for user and file management. (See full pricing info.)
In Flowdock, chats aren't chats; they're "flows," and they incorporate some decidedly modern conventions: Twitter-like user handles, threaded conversations, hashtags and even a custom email address that teams can use to contribute to a flow. However, if you want audio and video calls, you'll need to link up with Google Hangouts; Flowdock doesn't offer native conferencing features.
Speaking of integration, Flowdock matches Campfire in offering API-powered integration with services like Basecamp and Zendesk, so you can pair it with compatible project-management, version-control and customer-support tools. And that integration takes place inside the Flowdock team inbox, a collapsible sidebar that also tracks things like team activities and social media.
Data is encrypted and stored in Amazon Web Services in the U.S. Connections use 256-bit SSL encryption if the client supports it, and servers are protected with full disk encryption. Passwords are encrypted and salted.
As with similar services, you can enjoy a free 30-day trial. What's more, Flowdock offers free, unrestricted accounts for students, nonprofit organizations and teams of five or fewer. For most others, it costs $3/user/month, a price that includes unlimited everything -- flows, session histories and integrations. Enterprise plans additionally offer single sign-on, premium support and other features for large organizations. (See full pricing info.)
Is Atlassian's HipChat really hipper than other messaging services? Not if you judge it on looks and features alone; call it AverageChat instead. It's a fairly basic messaging system, albeit one that can integrate with more than 90 third-party tools (including Facebook, Google Drive and MailChimp). Its chat rooms afford simple embedding of things like files, images and links, while a collapsible sidebar can toggle between people, links and shared files (but not images). The hippest thing here: @mentions for quickly reaching out to contacts from within a chat.
Chats sync across desktop, mobile and Web apps, so you can keep current on any device. Other perks include screen sharing and customizable alerts. All communications are secured with 256-bit SSL encryption.
When you enable guest access, the room prominently displays a link for easy copying and sharing. (Guests can join just by providing a name; no account required.) That's a nice option for teams that frequently need to invite outsiders. But audio and video chats (online only) and screen sharing are limited to 1-to-1 connections; HipChat doesn't support groups for these features.
HipChat Basic, which is free, might get the job done for your team: It includes unlimited users and integrations, although only 5GB of storage and 25,000 messages stored in searchable message history. HipChat Plus ($2/user/month) adds the aforementioned voice and video calls, plus history-retention controls, unlimited searchable message history and unlimited file storage. (See full pricing info.)
Most modern chat services live inside browser tabs and mobile apps. Office Chat offers those elements, but Windows and Mac users can't accomplish much without installing a desktop client. That client lends Office Chat the feel of an old-school instant messaging system. For IT departments looking to keep third-party software to a minimum, that may prove an undesirable requirement.
Another reddish flag: The site's own help page has a semi-functional search engine and empty listings under topics like Tips & Tricks, Troubleshooting and Known Issues. Office Chat is missing a couple big features, too, including any kind of voice or video communication layer. And we had trouble getting a straight answer about security: Although an Office Chat rep told us, "All communications are delivered over secure SSL connections using 256-bit AES encryption," the site's pricing page shows encryption only for enterprise plans.
But you may enjoy a few rare amenities, including a "hyper real-time" mode that shows your keystrokes to others as you type; no need to click send. And like Apple's iMessage, chat threads include little indicators so you know that messages were not only sent, but also delivered.
The service offers free, premium ($3/user/month) and enterprise ($5/user/month) versions, this last with HIPAA compliance. For small businesses and teams, the only big limitations in Office Chat Free are a 7-day chat history and 1GB of file storage. With paid accounts, both these features are unlimited and you get an array of management features. (See full pricing info.)
Many teams rely on chat services for help in completing projects. To that end, Redbooth rolls project-management features including team workspaces, task management and workflow reporting into its chat platform.
In addition to a wide range of messaging options (including online voice/video calling and screen sharing), you get tools for creating, assigning and managing tasks. Redbooth also lets you attach files from cloud services like Dropbox, Google Drive and Evernote. And its workspaces support @mentions and integrations with Outlook, AppGuru, Zendesk and other business tools. Communications are secured with 256-bit SSL encryption.
On the downside, it lacks a guest mode. What's more, if you're seeking a free option, you'll have to look elsewhere. Redbooth's Pro plan -- designed for teams of 5-20 users and offering limited features and integrations -- costs $5/user/month, while the Business plan (meant for whole companies and offering more features, integrations and support) runs $15/user/month. That said, Redbooth does offer free 30-day trials of the Pro and Business plans. All plans are billed annually. (See full pricing info.)
A relative newcomer to the business-chat market, Slack launched in 2013 but has quickly become a favorite among big companies like Adobe and PayPal -- this despite an interface that feels a little cluttered and disorganized at first and that lacks any real project-management tools. But pop-up tutorials help newcomers battle the learning curve, and from there it's easy to leverage Slack's deeply integrated search, cross-channel @mentions, shared files, syncing across devices and other modern amenities.
Its desktop-notification feature supports keywords, meaning you can filter out extraneous chatter and receive only important alerts. Slack doesn't support audio or video calls natively, but Google Hangouts, GoToMeeting and other conferencing tools are among the dozens of integration options; there are tools for creating your own integrations as well. The service protects communications with 256-bit AES encryption and clearly outlines its security practices.
A free Slack account nets you 5GB of storage, 10 integrations and a 10,000-message archive. The Standard plan ($8/user/month) bumps you to unlimited everything and adds features like guest access, usage stats, user groups and support for emailing to Slack channels. The service offers a Plus and, coming in 2016, an Enterprise tier as well. (See full pricing info.)
The chat service with the broadest platform support, Telegram offers native apps and clients for not just Android, iOS, OS X and Windows, but also Linux and Windows Phone. Surprisingly, it's also among the few services (and the only one in this roundup) that's completely free. There are no tiered subscription levels; you get everything Telegram has to offer at no charge and without ads -- though you may be asked for a donation further down the line.
Although the service supports up to 200 users per chat, getting them all there could be a challenge: The only way to invite users is to manually enter phone numbers (for SMS-based invites) or email them a custom link. And guests and contacts alike must install a Telegram app or client, which seems odd given that you can initiate chats from a browser.
Voice and video calls are not offered, and Telegram employs user forums as its primary means of support. The service offers 256-bit AES encryption for group chats, plus a secret-chat option for one-on-one messages that leaves no trace on servers and can't be forwarded.
Quick reference: 8 group-chat services
 
Campfire
ChatWork
Flowdock
HipChat
Office Chat
Redbooth
Slack
Telegram
Mobile apps
iOS
Android, iOS
Android, iOS
Android, iOS
Android, iOS
Android, iOS
Android, iOS
Android, iOS, Windows Phone
Conf.
calls
Yes
Yes
No
1-to-1
No
Yes
No
No
File sharing
Yes
Yes
Yes
Yes
Yes
Yes
Yes
Yes
Session
history
Yes
Yes
Yes
Yes
Yes
Yes
Yes
Yes
Desktop
alerts
No
Yes
Yes
Yes
Yes
Yes
Yes
Yes
Guest access
Yes
No
Yes
Yes
Yes
No
Yes
Yes
Storage
1GB -
25GB*
5GB -
100GB*
Unlimited
5GB -
Unlimited*
1GB -
Unlimited*
Unlimited
5GB -
Unlimited*
Unlimited
Starting
price
Free
Free
Free
Free
Free
$5/user
/mo.
Free
Free
Free trial
period
30 days
N/A
30 days
30 days
30 days
30 days
15 days
N/A
This story, "Chat happens: Your guide to 8 group-chat services" was originally published by Computerworld.
Copyright © 2016 IDG Communications, Inc.