Google unveiled its new Nexus 6P and Nexus 5X Android smartphones today.
As was rumored, the Nexus 6P, built by Huawei, features a 5.7-inch AMOLED screen and an all-metal build.
The Nexus 6P screen comes with a 2560-by-1440 resolution. Other details include a Qualcomm Snapdragon 810 processor (version 2.1), 3GB of RAM, and 32GB, 64GB, and 128GB storage options.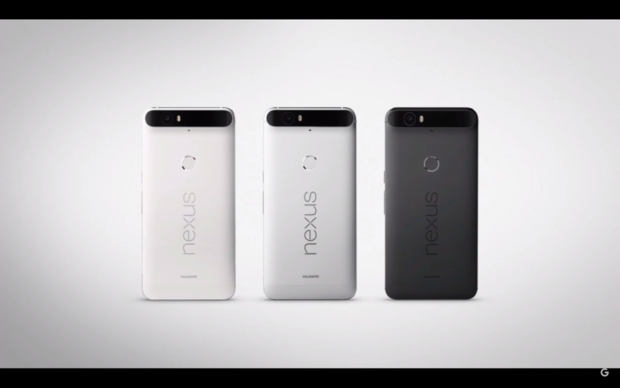 Google's vice president of engineering, Dave Burke, spent a lot of time on stage demonstrating the camera prowess, showing off several comparisons to the iPhone 6s and other cameras, touting superior low-light performance.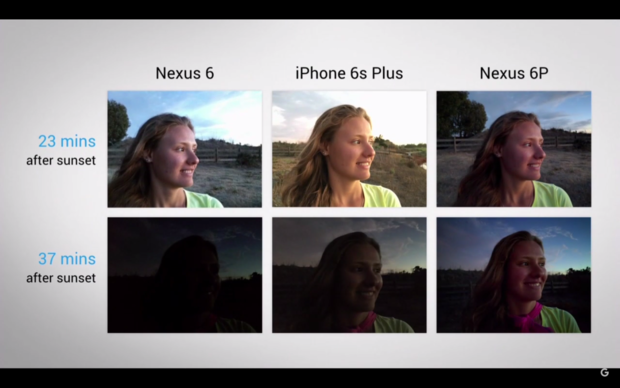 The other new phone is the Nexus 5X, built by LG and including a 5.2-inch screen. It has a 1080p screen, a 12MP rear camera, and 2GB of RAM. It can be had with 16GB or 32GB of storage.
Both devices will run Android 6.0 Marshmallow, the latest version of Android. They also include a fingerprint scanner on the back, which can be used to unlock the device and is key for authenticating purchases with Android Pay. And they can be charged with a USB Type-C port.
The Nexus 5X's price starts at $379, and the 6P's price begins at $499. The devices can be bought from the Google Store in the U.S., U.K., Ireland, and Japan. They will ship in October and include $50 in Google Play credit, plus a one-year subscription to Google Play Music. You can preorder them starting today. They are also available on Google's Project Fi wireless service.
Google also announced its Nexus Protect plan, which provides two years of coverage for mechanical breakdown and other issues for two years.
This story, "Google's new Nexus 5X and 6P smartphones to debut in October" was originally published by Greenbot.