First look: Office for Windows 10 is as good as the iPad version
Touch PC users will get a version of Office that works as well as what iOS and Android users now enjoy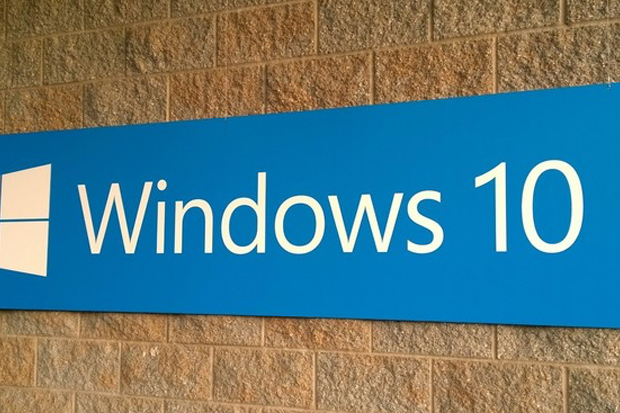 If you've never used Office for iPad or Office for Android and you have a touch-capable Windows PC, the new Office for Windows 10 is like a breath of fresh air.
If you've used Office for iPad or Android, the new version for Windows 10 will feel like an old friend: It's fast and logically arranged -- and it never, ever messes up your documents.
Nearly all the features of the premium Office for iPad version
No, Word, Excel, and PowerPoint for Windows 10 don't have all the features of Office 2013, much less of the forthcoming Office 2016 for traditional Windows PCs. But the pared-down feature list hits all the high points and includes many features that may surprise you. Like Office for iPad, the new Universal-style apps in Office for Windows 10 support the lion's share of features that most people use every day, including tracked changes in Word, most functions in Excel, and many transitions in PowerPoint.
Almost all of the features available in the Office for iPad version you get with an Office 365 subscription appear in this beta. The only features I found missing were the ability to create custom headers and footers for different pages in Word, the ability to add and modify chart elements or to do an autofill in Excel, and viewing speaker notes while in PowerPoint's Presenter View. Across the suite, I also couldn't find a way to save as PDF or to email a document as a PDF attachment.
Printing in Word was easy -- the app connected immediately to my Wi-Fi-enabled HP printer -- but the print option in Excel and PowerPoint are grayed out. I had no problem at all saving documents to OneDrive, Dropbox, or my local PC or network shares. Like Office for iPad, the Office for Windows 10 apps save automatically -- there's no need to keep clicking or tapping the Save button.
The Insights for Office feature is a dud
The new Word for Windows 10 Insights for Office feature left me cold. Although I'm sure Microsoft has great plans for Insights, at this point it's merely a shortcut to a Bing search -- without Cortana, at that.
Highlighting a word and clicking or tapping the Insight button brings up a generic "Tell me what you want to do" prompt. Asking for insight about PDF -- like, how to save as PDF -- invoked a standard Bing search for "PDF." We'll see if this feature gets more useful in future versions.
It's not so easy getting the Windows 10 Office beta
If you want to try the Office for Windows 10 beta, you need to run Windows 10 build 9926, otherwise known as the Windows 10 January Technical Preview. But even with build 9926, installing the Office bits can be a bit of a headache.
The official Office 365 team's announcement for Office for Windows 10 still has a caveat: "We're seeing some reports of issues accessing and downloading the apps. The team is working on a fix now. Please check back later." Indeed, the earliest downloaders were hit with an enormously buggy version. But the version available now seems to work much better; I didn't hit any freezes in 10 hours of pounding on it.
To get the latest version, go into the Windows Store (Beta) -- that's the one with the black icon. It appears on the taskbar in build 9926. Type "Word preview," "Excel preview," and "PowerPoint preview" in turn in the search bar, download the apps (again, in turn), then run them.
Don't bother looking in the old Windows Store -- the one with the green icon (on the Start All Apps list). If you find Microsoft Office in the green Windows Store, it will no doubt be the desktop version -- not what you want on a touch-enabled PC. Believe me: For touch users, Office for Windows 10 goes far, far beyond Office 2013.
Technically, Office for Windows 10 is a remarkable achievement. With Office for iPad and for Android, Microsoft has already shown it's willing and able to come up with great designs for a touch-first world. With Office for Windows 10, we may ultimately see an app that fulfills CEO Satya Nadella's "mobile first, cloud first, Windows best" goal. We aren't there yet -- no matter how you slice it, Office for Windows 10 isn't "Windows best" -- but at least we're on the way.
Copyright © 2015 IDG Communications, Inc.