Review: A NAS to survive the apocalypse
The IoSafe 214 wraps a speedy, feature-rich Synology storage server in a fireproof, waterproof, and shock-resistant shell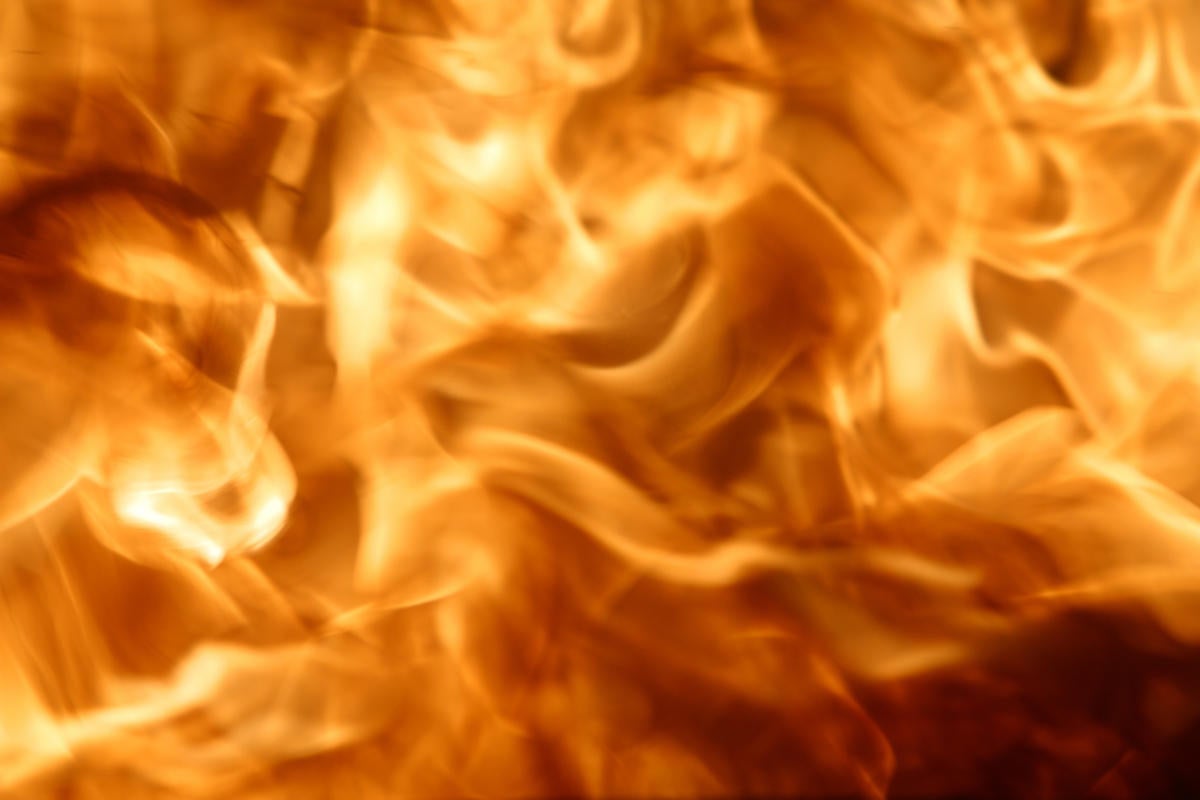 Do I even need to mention the insane demos? IoSafe NAS devices have famously survived being crushed, burned, soaked with high-pressure fire hoses, shocked, and even blasted by a shotgun. IoSafe's technology isn't the NAS operating system or the drives, but the cases. The company's ablative ceramic housings can survive heat up to 1,550 degrees Fahrenheit for half an hour, or a dunking in 10 feet of salty or fresh water for 72 hours. 
With insane capabilities to match the insane antics, IoSafe has become the darling of the CES demo crowd. But getting past the glitzy demos and beneath IoSafe's patented ablative armor and water-sealing technology, you'll find that the IoSafe is not only durable but also a first-rate NAS -- in fact, it's a Synology DiskStation under the hood. In other words, IoSafe has taken a great NAS device and wrapped it in a casing that will survive a flood or a fire or a 20-foot drop. Even if you can't read the drives after the mishap, IoSafe guarantees you up to $5,000 per terabyte for forensic recovery of your data. 
IoSafe has found a niche and taken the industry by storm, but it has taken several tempests to create true believers. I first started looking for a solution after the October 2004 floods at the University of Hawaii Manoa campus, when a blocked streambed created a wall of water that crashed through campus and destroyed a huge number of irreplaceable research projects. I spent the following week poking into the mud looking for servers, disks, and tapes. If only I had been using the IoSafe then. 
My first use case for the IoSafe was as a backup target for CAD files. With a typical Revit building model coming in around 60GB, backing up to a cloud storage solution like Dropbox or OneDrive over a cable modem wasn't going to cut it. Transferring the data is too slow, and the recurring costs quickly spin out of control.
The solution was to use a small-business NAS from Netgear for primary storage and attach an IoSafe Solo to the USB port to back up the data to a fire- and water-proof storage medium. It was clumsy and not very good at notifying the users when the external drive started filling up, but it worked and the insurance company liked it.
Today, having replaced the Netgear, the IoSafe 214 gives us is the same disaster-proof protection for primary storage in a single package that can more easily be locked down to the floor. It also offers better support for a mixed group of Mac and Windows machines. 
What kind of performance can you expect from this network storage device? To find out, I used the Intel NAS Performance Toolkit, which runs a suite of tests based on the functions that small- or home-office users might expect their storage units to perform. The NAS Performance Toolkit is getting a bit old (it requires Windows XP), but the test profiles are good and it's a tool nearly anyone could run. 
As the results in the table below show, the IoSafe 214 is 15 to 20 percent faster than its predecessor, the IoSafe N2, depending on file size and type. Further, although the IoSafe 214 is a two-drive RAID 0/1 NAS, I found that it even held its own against a few NAS systems with four drives in a RAID5 configuration (the RAID5 striping makes a huge difference in performance). 
Performance of the IoSafe 214 is 15 to 20 percent faster than its predecessor, the N2

| | | |
| --- | --- | --- |
| Intel NASPT test | IoSafe 214 | IoSafe N2 |
| HD video playback | 52.2MBps | 45.5MBps |
| 2x HD playback | 52.2MBps | 46.1MBps |
| 4x HD playback | 52.5MBps | 46.2MBps |
| HD video record | 31.3MBps | 35.9MBps |
| HD playback and record | 67.8MBps | 56.1MBps |
| Content creation | 15.6MBps | 8.6MBps |
| Office productivity | 31.3MBps | 34.4MBps |
| File copy to NAS | 46.6MBps | 37.2MBps |
| File copy from NAS | 52.4MBps | 46.7MBps |
| Dir copy to NAS | 11.2MBps | 13.7MBps |
| Dir copy from NAS | 20.1MBps | 16.1MBps |
| Photo album | 12.7MBps | 9.8MBps |
Clearly you can expect the IoSafe 214 to give you snappy performance and in a package that won't turn into a puddle of goo in a fire. It's also won't die if you have a flood. And if you bolt it down, you may find your office gone, but the drive should still be sitting in the middle of your foundation. I for one don't want to have to consider running back into a burning house. I say let the fire squad do its thing and I'll get my IoSafe after the flames are extinguished. 
To round this out, I'll highlight some of the enterprise features included as part of the Synology firmware:
Supports Amazon Glacier for cloud archiving and backups
Includes Synology QuickConnect private cloud storage for remote users (with mobile device support)
Supports iSCSI both as a LUN (server) and consumer (target)
Supports Bluetooth using a third-party USB adapter
Provides mirroring/synchronization with another Synology NAS
SNMP v1, v2, and v3 support
SMS notifications through Clickatell or Orange
Email notifications via TLS/SSL with SMTP login support
Push notifications using Skype and Live Messenger 
Rich set of built-in features, including a Web file system, calendar server, and folder encryption
Amazing collection of installable packages, including Asterisk, RADIUS, Drupal, LDAP, Git Server, DocuWiki, Amazon Glacier backup, and many more
The Synology system at the heart of the IoSafe 214 could potentially replace your home router, firewall, VPN appliance, backup device, print server, and media server, and IoSafe has packaged all of that into a case that should survive fire or flood. The Synology DNA gives you a Dropbox-like private cloud storage solution that allows you to upload and download content from just about anywhere, with even limited support for my Windows Phone. IoSafe has chosen its NAS partner extremely well -- and taken a great NAS and made it even better.
| InfoWorld Scorecard | Availability (20%) | Management (20%) | Performance (20%) | Scalability (20%) | Interoperability (10%) | Value (10%) | Overall Score |
| --- | --- | --- | --- | --- | --- | --- | --- |
| IoSafe 214 NAS RAID | 9 | 9 | 9 | 8 | 9 | 8 | |
At a Glance
IoSafe 214 NAS RAID

Synology makes a great line of network-attached storage devices. IoSafe makes them fireproof and waterproof for on-site, disaster-proof storage.

Pros

Waterproof and fireproof
Warranty includes $5,000 per terabyte Drive Savers data recovery just in case
Sold with drives included or chassis-only
Lockdown kit and Kensington lock port to prevent theft
Windows Active Directory and LDAP integration
Companion mobile applications for iOS, Android, and Windows Phone
Management tools available for Windows, Mac, and Web browser
15 to 20 percent faster than predecessor (N2 model) depending upon file size and type

Cons

Man, this unit is heavy
You pay a slight premium for the disaster proofing
Setting up the private cloud storage is convoluted unless you have a PnP router
Copyright © 2014 IDG Communications, Inc.