Quick Look: Linux Mint 17 Cinnamon
The release candidate of Linux Mint 17 Cinnamon is now available for download. Here's a preview of some of the changes and new features.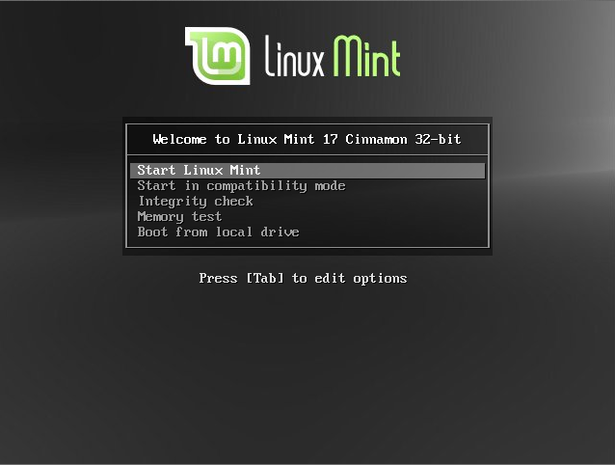 There's quite a bit to look forward to in Linux Mint 17 Cinnamon. Changes in this release include Update Manager and Driver Manager improvements, Login Screen enhancements, a new Language Settings tool, tweaks to the Software Sources menu, and a redesigned Welcome Screen, among other things.
Related: Linux Mint 17 release candidate available for download
Install Preparation
In order to install Linux Mint 17 Cinnamon, you'll need a system with at least 7.5 GB of free disk space, and you'll also need an Internet connection.
Install Type Menu
You can use the default partitioning set up or you can opt to do your own. You can also encrypt your new Linux Mint 17 Cinnamon system if you prefer, and you can use Logical Volume Management as well.
Install Slideshow
While your install finishes, you can watch a slideshow that shows useful Linux Mint 17 Cinnamon applications and features. I recommend browsing through the slideshow if you are completely new to Linux Mint, it will help you hit the ground running after your install is complete.
Login Menu
The login screen (MDM) offers better multi-monitor support, and less CPU use for background animation. It also includes a recovery command that lets you login if you can't otherwise do it. Press CTRL+ALT+F1 to open the conolse then type in: mdm-recovery.
Welcome Menu
The welcome menu has been redesigned and it no longer users webkit. The speed of the menu has been improved and it has been tweaked to use less system resources.
Desktop
The Linux Mint 17 Cinnamon desktop contains just a few icons .
Desktop Backgrounds
Linux Mint 17 Cinnamon comes with a gorgeous collection of desktop wallpaper from a number of different artists including blumblaum, Paul Bica, John Baer, Konstantin Leonov, Matt Buck, Andrew E. Larsen, Pedro Ribeiro Simões, Sayantan Chaudhuri, and Simon Hadleigh-Sparks.
Software Manager
The Linux Mint 17 Cinnamon Software Manager offers more than 45,000 different applications for your desktop. You should be able to find an application for almost any purpose simply by browsing or searching the Software Manager. You'll also find user reviews and star ratings for each application.
Featured Applications
The Featured Applications page in the Software Manager is a great place to find top applications. I highly recommend checking it first if you are new to Linux Mint since it might save you time browsing the other categories for useful applications.
Software Sources
The Software Sources menu has been tweaked and now provides a warning against the backport and romeo parts of the Linux Mint repositories, as well as information about each of them so users can make the appropriate choice in deciding to use them or not.
Update Manager
The Update Manager has had a big overhaul that includes speed increases, more information being shown, and it doesn't lock the APT cache at startup. A type column was also added to make it easier to discern different kinds of updates.
History of Updates
The History of Updates menu now covers all updates to your system, regardless of whether you used Update Manager, apt-get or some other tool to perform the updates.
Hot Corners
Hot Corners now lets you decide whether to have hot corners active on hover, icon click or both. The Hot Corners menu is easier to configure than in previous releases, and the top-left hot corner is now disabled by default.
Language Settings
The Language Settings menu is new and it replaces the old Language Support menu. You can easily select a language, install additional languages, and apply a language across your entire system.
Linux Kernels
The Update Manage also now includes a section that shows all available Linux kernels. You can see information about each kernel that will help make it easier for you to choose which one you want to use.
Lock Screen Menu
The Lock Screen menu lets you turn off the lock screen or change when it activates. You can also add a custom message to your lock screen that will be shown when it activates.
System Settings
The System Settings menu now shows all settings, all the time. There is no switch between advanced and normal modes in this release of Linux Mint. The menu has also been tweaked for consistency, and settings have been recategorized and broken down into sub-sections within the menu.
Date and Time Settings
The original date and time menu has been added to Linux Mint 17 Cinnamon. A 24 hour clock option has been added that also applies to the screensaver.
For more information about changes and features in Linux Mint 17 Cinnamon, see the features list on the Linux Mint site.
Next Up: Check out these related slideshows