Gaining deep insight into Web application performance is essential to maintaining the quality of service users expect in the Web 2.0 era. But more often than not, that is easier said than done -- especially when your Web app is operating under heavy load.
A couple of weeks ago Jyoti Bansai, founder and CEO of AppDynamics, came to visit me and show me a preview of AppDynamics 2.0, the company's APM (application performance management) product for Web 2.0 applications. Jyoti was formerly lead architect for Wily Technologies, which, along with its InterScope product, were acquired by CA a few years ago.
[ Keep up with app dev issues and trends with InfoWorld's Fatal Exception and Strategic Developer blogs. ]
AppDynamics 2.0 monitors a distributed Java or .Net Web application with only a couple percent overhead, revealing real-time high-level charts and diagrams, while allowing admins to dig down to the method, class, or database query level when ascertaining the root cause of performance problems. AppDynamics automatically determines the application's architecture, enabling it to follow business transactions throughout.
AppDynamics can also automatically provision, configure, and tear down Amazon EC2 instances based on predefined load rules. In other words, it can not only monitor performance and see that the load is high enough to slow down the application, it can do something about it.
I was very impressed with the product. The screen shots below show the application in action. (Click on any of the screen shots to see them full size.)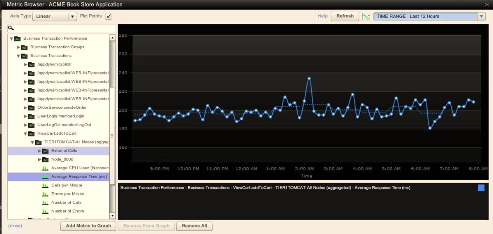 AppDynamics learns an application's historical performance and compares it to current performance with a baseline graph.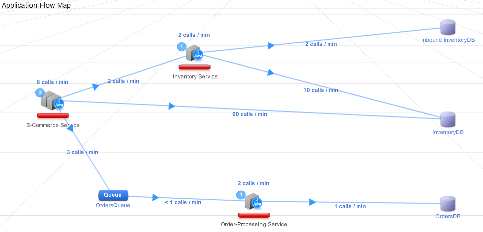 AppDynamics Infrastructure Dashboard automatically discovers the application map in minutes. This screen and the next remind me of a power plant control display.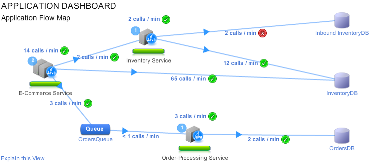 The transaction flow map shows areas meeting acceptable performance levels as well as where incidents are occurring.

AppDynamics Call Graph shows the root cause of an application problem, down to the method/class level.
This story, "Proactive performance monitoring for Web apps," was originally published at InfoWorld.com. Follow the latest news in software development and read more of Martin Heller's Strategic Developer blog at InfoWorld.com.