The computer industry's standard 7mm hard disk drive height (or thickness) is typically reserved for internal computer products that can survive with thinner cases.
Seagate today announced the first 500GB external drive that offers the near-credit card thickness of a 7mm drive or just 9/32-inch in height.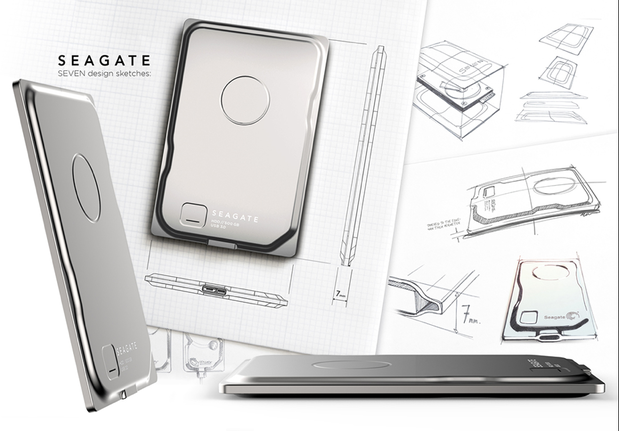 The Seagate Seven Portable Drive includes management software and a quick start guide, along with a USB 3.0 cable. The drive will be available in mid-to-late January and will retail for $99.
The new hard drive comes in a stainless steel case that is essentially the same dimensions as an internal 2.5-inch hard drive.
Since the drive is bus powered, meaning it draws power directly from the USB port, it  does not require an external power supply.
This story, "Seagate's new 500GB portable drive is about a quarter-inch thick" was originally published by Computerworld.