Notifications get be really annoying sometimes. There's a quick way to turn on Do Not Disturb to immediately disable notifications so they don't disturb you.
1. Press and hold the Alt key.
2. Click on the Notification Center icon on the menu bar.
3. The Notification Center icon will turn grey to indicate that Do Not Disturb is now on and all notifications are disabled.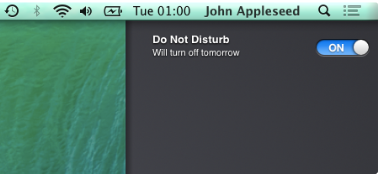 Read more: Tips and Tricks in Mavericks
This article is published as part of the IDG Contributor Network. Want to Join?