Tags are a great new feature in OS X Mavericks. But there may come a time when you need to delete some of them.
Here's how you can delete tags in the Finder in OS X Mavericks.
1. Open the Finder.
2. Click on Preferences.
3. Click the Tags tab.
4. Right click on the tag you want to delete.
5. Click on the "Delete Tag" option.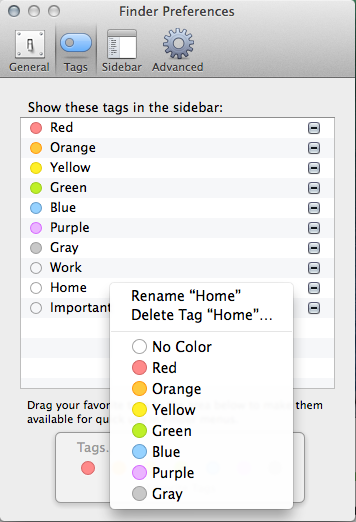 Read more: Tips and Tricks in Mavericks
This article is published as part of the IDG Contributor Network. Want to Join?