If you're having Wi-Fi problems on your iPad, iPhone or iPod, you may want to try resetting your network settings. Here's how you can do it.
1. Go to Settings.
2. Tap on General.
3. Scroll down and tap on Reset.
4. Enter your passcode if you use one, if not don't worry about it.
5. Tap on the Reset button.
6. Your iOS device will reset.
7. Go back to Settings.
8. Tap on Wi-Fi.
9. Choose your network.
10. Enter your network password.
Hopefully this will help if you've been having Wi-Fi problems on your iOS device.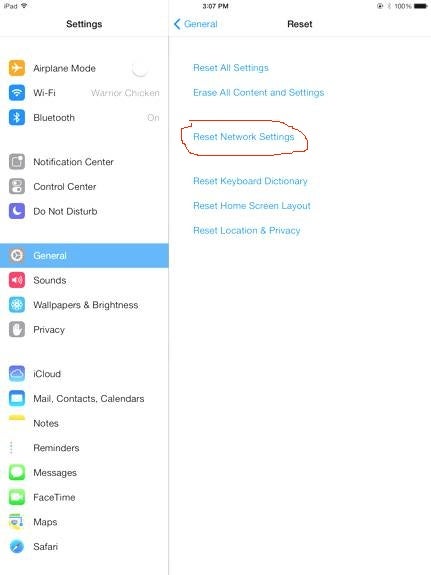 This article is published as part of the IDG Contributor Network. Want to Join?