Facebook autoplay videos might eat up a lot of your cellular data. Here's how you can disable them on your Android device.
1. Open the Facebook app.
2. Go to App Settings.
3. Check the box next to "Auto-play videos on WiFi only."
You cannot, unfortunately, turn off autoplay videos completely right now on Facebook for Android. But you can at least stop Facebook from eating up your cellular data.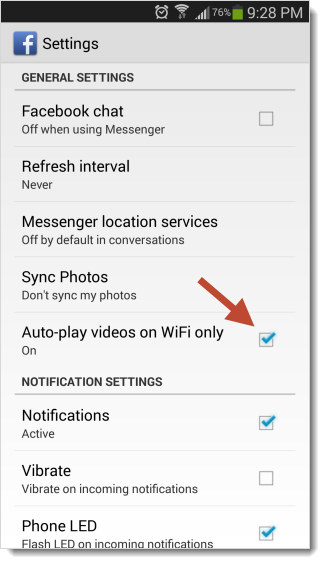 Read more: CNet
Additional resources for Facebook
This article is published as part of the IDG Contributor Network. Want to Join?