Folks in IT sometimes consume lots of caffeine as they go about their busy days. Caffeine Tracker Lite is a free Android app that lets you track your caffeine consumption throughout the day. This can be quite useful if you think you might be taking in a bit too much.
I tend to drink two or three cups of coffee per day, along with a cup or two of tea. Sometimes it's easy to lose track of how much I'm consuming as I get busy with work and other things throughout the day. If you have similar caffeine habits then Caffeine Tracker Lite might help you manage or lower your caffeine consumption.
Here's a list of Caffeine Tracker Lite's features:
Set your desired caffeine zone with notifications!

Display drink sizes in oz. or ml.

Add custom drinks

Caffeine metabolism algorithm takes into account factors such as: weight, pregnancy, and use of oral contraceptives.
Download Caffeine Tracker Lite from the Google Play Store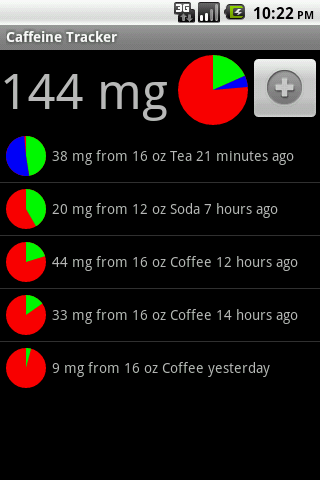 Additional resources for Caffeine Tracker Lite for Android
Caffeine Tracker Lite Developer Email
Caffeine Overview at Wikipedia
Hat Tip: Ghacks
This article is published as part of the IDG Contributor Network. Want to Join?