Here's how you can restrict access to books with explicit content in iBooks for Mac. This will help block access for kids to unsuitable reading material.
1. Open the iBooks for Mac app.
2. Go to Preferences.
3. Click the lock and type in your Apple password and ID.
4. Click the "Restrict books with explicit content" check box.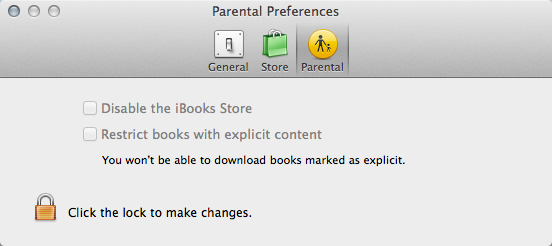 There are quite a few examples of literature that you might not want youngsters to download from the iBook Store. You can set parental controls...and...the kids won't be able to download books with explicit content (they will see the book cover but the download button will not be active).

More at Macworld
Additional resources for iBooks
This article is published as part of the IDG Contributor Network. Want to Join?