Intel's NASty little test tool
The Intel NAS Performance Toolkit provides a battery of real-world tests for your filer and makes them a snap to run
Bottom Line
Intel NAS Performance Toolkit is a NAS test tool that doesn't take a hard drive engineer to understand and use. Because it actually plays back various types of file actions, this tool is much more "real world" than similar offerings. It even allows you to "record" and play back file actions to more closely simulate your production environment.
Iometer and IOzone are great tools for testing storage devices, but they have one significant drawback: They dive deep into the minutiae of the block storage and file systems they measure and, thus, yield results that might as well be written in Greek (apologies to the Greek people) if you're not a hard disk engineer.
The Intel NAS Performance Toolkit (NASPT), a file system exerciser designed for the direct comparison of NAS performance, is much simpler and easier to use. While Iometer and IOzone work deep within the operating system to directly measure iochannels, disks, controllers, and such, NASPT zeroes in on what the ordinary user might experience when they set up the storage system.
[ See the Test Center review of Seagate's BlackArmor NAS 440, a polished SMB storage server with an open source heart. ]
Intel's NASPT solves some of the "forest from the trees" issues in file system testing. Instead of examining each subsystem in isolation, the Intel toolkit looks at how the NAS works overall. In the real world, both the user space applications for mounting the NAS and the network used to access the NAS have an effect on the user experience. NASPT takes these factors into account.
Recommended
The IEEE P2413 would span Internet of Things technologies for all industries

A weakness in Apple's Wi-Fi implementation could give hackers access to enterprise wireless...

Video/Webcast
Sponsored

Mapping Out the 5 Key Components of an Enterprise Mobility Strategy

Video/Webcast
Sponsored

Join IBM for a webinar on October 8, 2014 featuring Cheryl McKinnon, Forrester principal analyst,...
Most Read
With Build 9834 leaks and confirmations springing up all over, here's what to expect from Microsoft on
Three UI changes show a positive new direction away from the unloved Windows 8
Follow these tried-and-true techniques to improving both the speed and concurrency of your dawdling
Resources
Video/Webcast
Sponsored

Video/Webcast
Sponsored

White Paper

White Paper

White Paper
Top Stories
We gaze into our coding crystal ball to find the sure bets and intriguing developments to target in the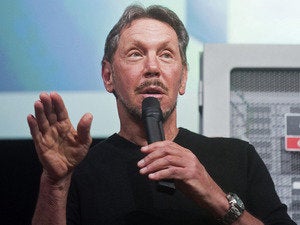 With cloud computing, NoSQL, and in-memory databases, Oracle has been a slow follower. Will Ellison as
iOS 8 and Windows Phone 8.1 both up the ante for mobile management, but iOS 8 also raises questions
Along with security and big data expertise, Puppet and Python lead the list of desirable skill sets