On Wednesday, Infragistics gave me a sneak peek at its Silverlight 3 UI control set for line-of-business applications. These grids, trees, menus, charts, and other controls were engineered for the highest possible performance in RIA applications, as well as enhanced interactivity and user experience.
[ Keep up with app dev issues and trends with InfoWorld's Fatal Exception and Strategic Developer. ]
The image below (click to see a full-size version) shows an Outlook bar at the left, a bar graph at the top right, and a grid at the bottom right.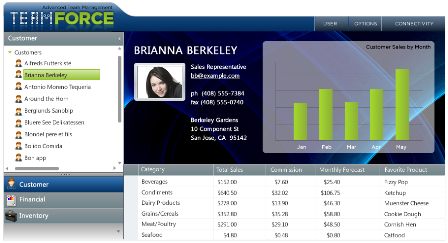 The controls are scheduled to ship on July 27 and were announced today as part of the Silverlight 3 rollout.