Page 2 of 2
The four charts below show the results of the four longer-running tests. The third set of results charted is from a dual-CPU Intel Westmere-EP X5670 server (12 cores total), which I tested for InfoWorld's blade server shoot-out last March. The Westmere-EP benefits greatly from its faster clock speed at lower concurrency levels, but after 24 concurrent processes it can no longer keep up. Hyper-Threading was enabled on both Intel systems.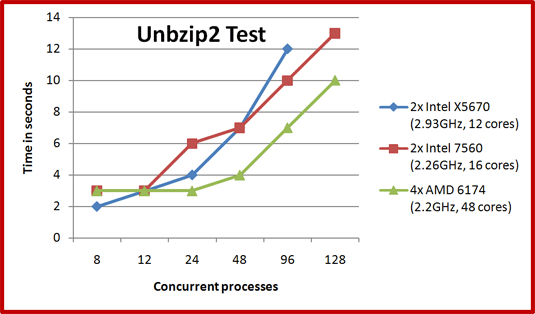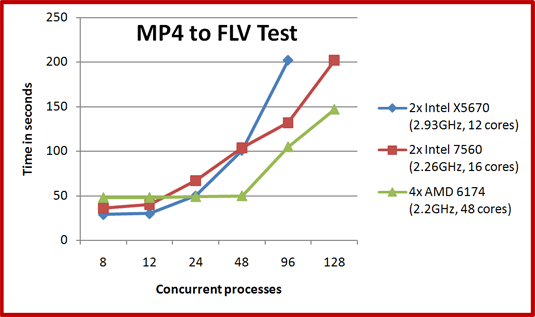 The moral of this story is like that of the tortoise and the hare. Although the R815 won't break any single-threaded speed records, it has extremely long legs when faced with a significant workload -- and it'll do it for cheap.
Also on InfoWorld:
This story, "AMD Opteron Magny-Cours versus Intel Xeon Nehalem-EX," was originally published at InfoWorld.com. Follow the latest developments in hardware at InfoWorld.com.