Review: WebEx vs. GoToMeeting vs. MyTrueCloud
Cisco WebEx Meetings, Citrix GoToMeeting, and MyTrueCloud My Web Conferences compete on features, quality, client support, and cost
Thomas Friedman famously announced that "the world is flat" in his 2005 book of that name. He was writing about globalization. In Friedman's view, voice over Internet (VoIP), file sharing, and wireless were the "steroids" that have accelerated the flattening of global commerce. Today I would add video over Internet, which has become more and more prevalent as bandwidth has improved.
The two leaders in the business Web conferencing space are Cisco WebEx and Citrix GoToMeeting. A new product, My Web Conferences from a company named MyTrueCloud, promises to offer these leaders some lower-priced competition, though it lacks some of the refinements of the older products -- and the established players are both upgrading their offerings and decreasing their base prices in response to less expensive business services and free consumer offerings.
[ Bossies 2013: The best open source applications | Discover what's new in business applications with InfoWorld's Technology: Applications newsletter. | For quick, smart takes on the news you'll be talking about, check out InfoWorld TechBrief -- subscribe today. ]
Some businesses do use consumer products for voice and video over the Internet: Microsoft Skype, Google Hangouts, and Google Voice (no video) are three I've used extensively. While these can be useful, they don't quite meet the criteria for business-grade Web conferencing.
These higher-end products are expected to simultaneously deliver desktop shares, video, and audio; to provide high reliability and high quality; to integrate with common desktop software; and to work with mobile devices. They're also expected to handle large conference broadcasts, either in the base service or via a separate product. As we will see, there's a bit of variation among the business-grade products we are considering in all of these areas, as well as some differences in the bundling strategies.
| InfoWorld Scorecard | Administration (10.0%) | AV quality (25.0%) | Ease of use (20.0%) | Features (25.0%) | Interoperability (10.0%) | Value (10.0%) | Overall Score (100%) |
| --- | --- | --- | --- | --- | --- | --- | --- |
| Cisco WebEx Meetings | 8.0 | 9.0 | 9.0 | 9.0 | 9.0 | 8.0 | |
| Citrix GoToMeeting | 9.0 | 9.0 | 9.0 | 8.0 | 8.0 | 8.0 | |
| MyTrueCloud My Web Conferences | 7.0 | 9.0 | 7.0 | 9.0 | 8.0 | 9.0 | |
Recommended
The new tools link Jive with the cloud versions of Outlook, Office, SharePoint, and OneDrive for...

A lower court made mistakes in defining the value of the patented technology asserted by VirnetX,...

C# vNext, better known as version 6.0 of the venerable programming language, is on the way. Here's...

BrandPost
Sponsored by Rackspace

Video/Webcast
Sponsored

In this Webcast you will learn why small data is important and how to embed insights into CRM and...
Most Read
With Build 9834 leaks and confirmations springing up all over, here's what to expect from Microsoft on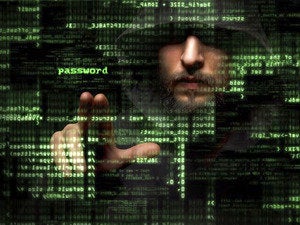 The Target and Home Depot breaches should've been wake-up calls. Instead, the bad guys remain free to
The pros and cons of Linux Mint 17, from 5-year support to the fact that it won't run on ARM-based
Resources
Video/Webcast
Sponsored

White Paper

White Paper

White Paper

White Paper
Top Stories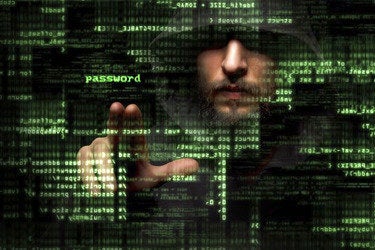 The Target and Home Depot breaches should've been wake-up calls. Instead, the bad guys remain free to
With Build 9834 leaks and confirmations springing up all over, here's what to expect from Microsoft on
Does something seem a little different? It's an entirely new design, but the same great enterprise tech
Tired of being ineffective and unloved? It's time to act different